Here's a splendid variation on the "Bach Motif" you or your students can use as a composing prompt.
Steps:
1. Encrypt someone's name into musical pitches using alphabetical equivalents.  For example, the musical equivalent of the name "Jack" would be C, A, C, D.
Letter  Pitch
a     =     A
b     =     B
c     =     C
d     =     D
e     =     E
f     =      F
g     =     G
h     =     A
i     =      B
j     =      C
k     =     D
etc.
2. Play the letters you encrypted on the keyboard with your right hand.
3. Find chords to fit the melody.  Alternatively, the pitches can be interpreted as the roots of chords. So "Jack" could also be thought of as the chord progression: C, Amin, C, Dmin.
4. Add a left hand accompaniment style.
Confused?  Here's my student, Julian, to explain and demonstrate.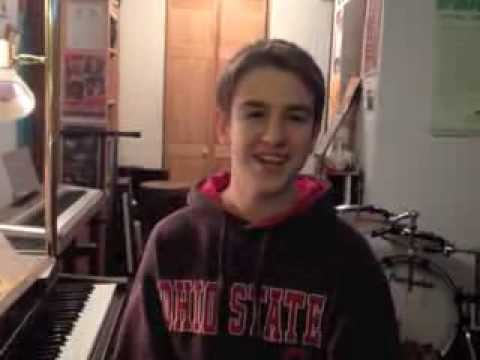 Until next time, enjoy your creative musical journey!
Bradley Sowash
Reference:
Bach motif in Wikipedia
Want to learn to play or teach like this?  Consider using That's Jazz, America's top-selling jazz piano method, attending an 88 Creative Keys event or setting up online private lessons.