One fun and important area of playing and teaching music that sometimes gets overlooked is creativity. While most of us would agree that improvising, composing, arranging, and playing by ear are necessary ingredients for developing comprehensive musicianship, somehow we don't get around to teaching and learning these skills as much as we'd like.
If you are a piano teacher or a piano student struggling to play "off page," I want to help you. That's why I write books on this topic, write a bi-monthly Clavier Companion column, present at music conferences, do webinars, podcasts, and log countless hours with co-founder Leila Viss into making 88 Creative Keys the best piano improv pedagogy workshop in the universe. Please take advantage of these resources, share, and comment so I don't feel like I'm shouting into an abyss.
Okay, enough preaching. Now onto the teaching. Here's a an easy way to start beginners down the road toward personalizing the music they play with touches of improvisation.
Same and Different
Start with an easy and familiar tune like this one.
Same Rhythm/Different Notes
Now it's time to get creative. Keep the rhythm in the measures with rhythmic notation but play different notes than the original.
New Rhythm/New Notes
Next explore rhythmic possibilities such as those below to prime your creative pump (or make up your own).
Finally, play the tune again varying both the notes and rhythm in the measure with slashes.
Watch another example of this creative concept in action: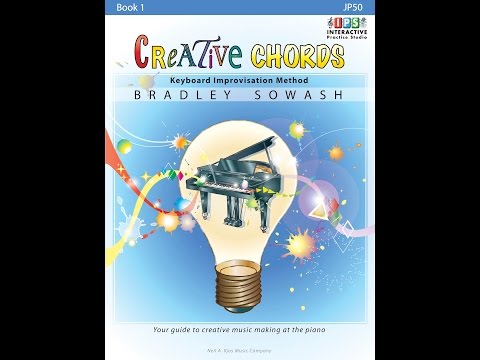 Learn to teach many more improvisation concepts in my Creative Chords series.
Note to teachers: Notice how universal music skills such as keeping a steady beat, subdividing, and playing within a key are all reinforced even by an improvisation this simple. Here's an even more surprising benefit: simple improvisations like this enhance your student's interpretation of written music. That's because rather than merely reproducing the notes on the page, creative musicians come to understand how they came to be there in the first place.
Until next time, enjoy your creative music-making journey,
II III II III II III II III II III
The fifth annual 88 Creative Keys Workshop will be held July 19-22 near Denver, Colorado. At this unique event, piano teachers learn to balance traditional reading skills with improvisation in an upbeat and supportive atmosphere where everyone feels comfortable exploring new concepts. To learn more, visit 88 Creative Keys.com.