Ever notice how the wide range of music books available for lower level piano students suddenly drops off in the upper levels?  The reason, as any music publisher can tell you, is that entry level books sell better because beginners outnumber advanced students.  With a smaller market for challenging music by living composers, it's logical for publishers to put most of their efforts into the "bottom of the pyramid."
That's just capitalism 101. However, the unintended result is that advancing students have fewer repertory choices. Having been reared on the latest multi-style piano methods, supplemented by cool "kid" arrangements of movie themes and pop tunes,  students reach Book 5 and Wham! – the availability of contemporary music for their ability level becomes very limited.  That's a problem for piano teachers because it's part of our job to "move the carrot forward" by selecting just the right pieces that are achievable but still require just a bit of  stretching to be able to play.
My Solutions
Having thought about this problem for some time, I can up with two approaches.
1. Convert Lead Sheets to Scores
I decided to convert the lead sheets I used to record my CDs into fully notated pieces so students could play them. It was a huge effort to convert my recorded compositions to print especially since much of it was improvised.  However, it's been worth it because my students think it's cool (if a little intimidating) to learn pieces composed by their teacher and the recordings help them hear the stylistic nuances that can't be notated.
Bittersweet – 14 solo piano pieces influenced by the bittersweet joys of parenting. Ladies seem to like the title cut Bittersweet the best. Adults like the jazz ballad sound of Bijou.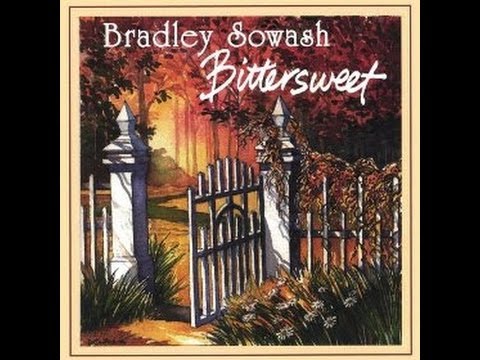 In The Moment –  12 tunes inspired by those times when one feels intensely aware, somehow, more fully alive. The title cut, In the Moment, appeals to boys. Molly's Morning is peppy and popular. Far and Near suggests emotions kids don't understand yet so I assign it to adults.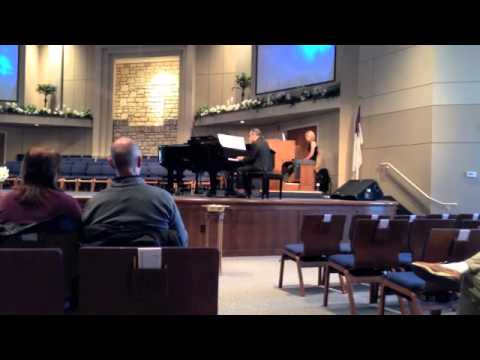 Out West – 6 tunes depicting a musical journey through the Great American West.  This is brand new so I'm interested to see which ones catch on.  I've already assigned  Painted Desert to an adult student who like lyrical music. Plains is probably the easiest.  High Country and White Water are quite a handful.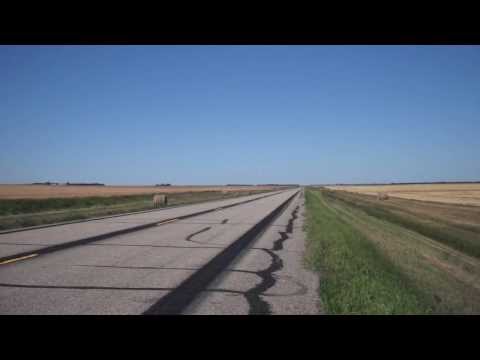 2. I made a list of what is available
After too many hours of browsing sheet music bins at retailers, I came up with a (still too short) list of  commercially available pieces for advanced students.  Here it is, sorted by the composer's first name below.
Henry Mancini Piano Solos
Who can resist Baby Elephant Walk or The Pink Panther?  I'm still yet to find a complete arrangement of the latter.  It seems the B section after the main theme is always missing. (Maybe it's for the same reason: advanced = lower sales?)
Jack Fina: Bumble Boogie
This is a fun twist on Flight of the Bumblebee.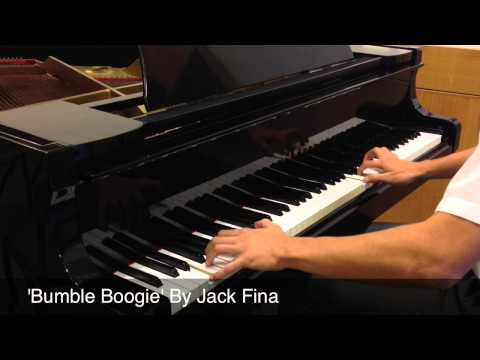 Jarrod Radnich
He arranges movie themes, etc. that are quite over-the-top difficult and very cool.  Pirates of the Caribbean is a studio favorite however most of my students can't play it as written due to huge octave shifts. I find that reducing the range of these leaps doesn't hurt the piece at all but makes it a lot more approachable.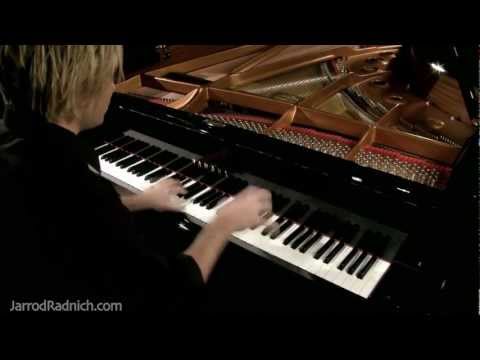 John Williams
Everyone loves Star Wars, Harry Potter, Indiana Jones… You have to look at the levels carefully though.  Some of them lose their appeal by too much dumbing down for beginners.  Others are basically orchestral reductions that don't necessarily feel so good in piano hands.  That said, I had one girl who enjoyed reading challenges who really got into Duel of the Fates even though it was miserably un-pianistic.
Robert Vandall
Bob's from Ohio (like me) where the sweet air, natural beauty and good people inspire composers.  One I especially like is his Afternoon at Cooper's Rock.  His music blends classical conventions with fresh sounds and he has a knack for writing music that sounds harder than it is to play or plays easier than it sounds (I never know how to say it).
Scott Joplin
Of course, he never goes out of style.  Everyone wants to learn the Maple Leaf Rag but it's actually one of the most difficult rags.  So I usually ask them to pick from the following first.
Easy Winners – I can't hear this without thinking of Paul Newman and Robert Redford's jaunty acting chemistry in the movie, The Sting. Of course, that means nothing to my younger students.
Elite Syncopations – The A section is quite approachable, a good first real rag.
The Entertainer – I get tired of this one but students know and like it
Solace – Not really a rag but a very appealing, quiet tango
The Piano Guys
As a YouTube phenom, these guys are doing a lot to keep the cool in keyboard. All of Me by John Schmidt is the current student favorite.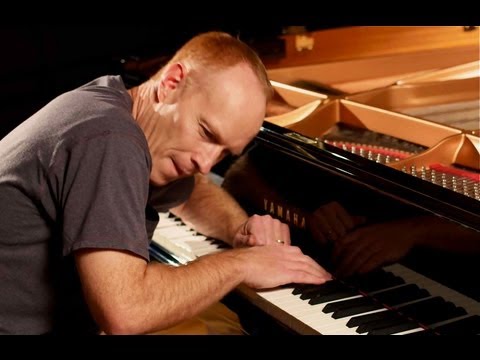 Vince Guaraldi – Charlie Brown Music
Look for the real goods (Linus & Lucy is in Ab, not C, thank you very much) but keep in mind that what Vince actually played for the TV specials is easier than what's written in the arrangements.  That's because he had a bass player and drummer handling a lot of the groove that has to be covered by the left hand in any decent solo version. Also, don't take the written note as gospel.  He improvised it and so can you.  In fact, I actually prefer to teach his tunes from lead sheets so we can fill in our own bass lines and chords.
What about you?
What advanced solo piano pieces do you assign in addition to the standard classical repertory? Leave your comments below.
Until next time, enjoy your creative music-making journey,
Bradley Sowash
 II III II III II III II III II III II III II III
Learn to play and teach improvisation this summer in Columbus, OH or Denver, CO.