Creative music-making usually means improvising, but today, I want to tell you the story of  how I became a creative music instrument maker.
Get Your Groove On
For years, I've accompanied my piano students with foot percussion instruments under my piano. It's great for helping them subconsciously internalize a stronger sense of time. However, it's inconvenient to lug these instruments around to teaching locations outside of my studio.
For a while, I solved this problem by toting a rig consisting of a tambourine hinged to a board with a spring to reset it between stomps. It worked very well for gigs within driving distance but the limited size of my carry-on suitcase together with the raised eyebrows of TSA employees convinced me that it was too clunky for air travel. So when I spotted a small tambourine with two jingles in an import store, it gave me an idea about how to make a more portable "foot tambourine."
Research and Development
Feeling I was on to something, I set to work in my shop making protoypes. I decided to enlarge the design so that it would fit over the toe of a shoe and also accommodate an extra jingle for a bigger sound. At first, I used oak, a super-hard wood that broke numerous jigsaw blades and made my router smoke and sputter. That first bump in the road was easily surmounted by switching to pine, which is softer and easier to work. After that, I experimented with various shapes and sizes. When it felt right, I fastened on metal jingles scavenged from an old tambourine and the toebourine was born. Time for a little victory dance. I had a great-sounding miniature percussion instrument that easily fit in my bag and even my violin case!
I began using my invention for local teaching gigs at Chamber Music Connection and Suzuki Music Columbus.  Eventually, I began taking it to national education conferences including Music Teacher National Association, the National Conference on Keyboard Pedagogy and my own 88 Creative Keys summer camp co-founded with Leila Viss. As participants lined up following my presentations, I assumed they were going to ask questions about my creative music-making topics. Instead, many of them pointed to my toebourine and said, "How do I get one of those?" Hmmmmm.
Captain Capitalism
The next step was obvious. I had found a niche! I would be the poster boy for creative capitalism! I would change music pedagogy forever by empower my teaching colleagues to throw away their metronomes in favor of humanized beats generated by feet! I would assuage my deceased parents concerns about choosing to become an artist by making something useful! I would fight poverty by employing scores of high school dropouts to churn out toebourines to meet the incredible demand… There was only one problem. I had no jingles.
Supply and Demand
At first, I tried subsituting bottle caps for jingles. I liked that they were recycled (and free) but the sound was unsatisfactory. It did, however, lead to the creation of another instrument I call the Cowboy Shaker but that's another story.
Next, I experimented with big washers from the hardware store. I'm pretty sure I made the day of the older gentleman clerk who offered to help me. He had trouble hiding his smile when I asked, "Which of these washers sound the best?"  He may as well have said, "none of them" because his washers had an even less desirable sound than bottle caps. I tried pounding them flatter and even heating them to crisps in a wood stove (really!) but they continued to sound too dry. My last attempt to find a recycled alternative was to cut jingle shapes out of metal roofing scraps but quickly discovered that the rough, sharp edges caused too much bleeding.
Resigned to finding a commercial supply, I called big-name percussion companies to see if they'd sell me wholesale jingles. I guess they felt I was asking for trade secrets because all of my requests were instantly refused except for one fella who said to call him after hours and "maybe we can arrange something." No thanks. I wasn't interested in participating in black market contraband sales. Sheesh.
I thought I had found a source when I ordered a package of 100 middle eastern "zils" on Amazon. Unfortunately, they had a weird ringing tone that would fit right in with a belly dancer's accoutrements but weren't right for the crisp "chink" I was looking for.
The only other plan I could think of was to buy cheap tambourines at toy stores and break them apart to harvest the jingles. Fortunately, before doing that, I finaly found what I was looking for in the back room of music store by talking with a drum repair guy. He sold me his limited supply but told me they could order more from their distributor. Apparently, they are the sole source of jingles on the planet which is why I continue to buy their rather expensive jingles despite an annoying 12 – 18 week lag between orders and shipping. When I've asked a couple of times about why the lengthy delay, I get a mumbled response about shipping containers and customs.
Success, sort of…
The funny thing is, my micro-business model sort of works. I haven't hired anyone or been written up in Forbes (yet) but I did manage to sell all of my first batch in 10 minutes following a student concert at the Suzuki Summer Music Institute. I also found that teachers at Southern Methodist University's Institute for Piano Teachers and  88 Creative Keys wanted toebourines not just for themselves, but also for their students which led to developing a kid-sized version. Internet sales to solo singers/songwriters, fiddlers, buskers, and a guy in a jug band are steady. In fact, due to limited time to work in my shop and the previously mentioned lag time in acquiring jingles, I'm even back ordered now and then. Since it's not my life's ambition to manufacture instruments, it tickles me that my toebourines have taken off this way.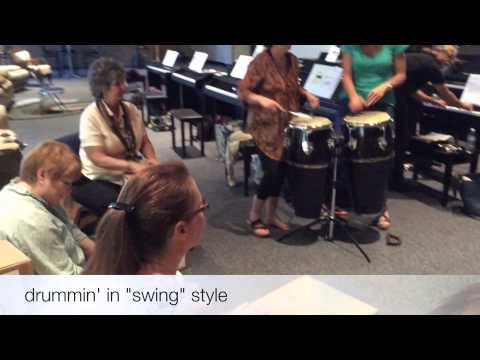 (Fast forward to 1:00 to see teachers playing toebourines.)
 How Toebourines™ are Made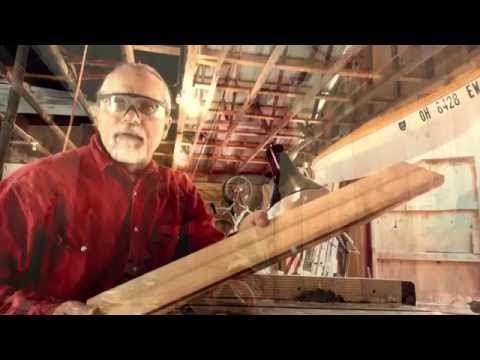 1. Rough cut
2. Layout
3. Drill
4. Router slots
5. Shape cut on jigsaw
6. Sand
7. Stain
8. Assembly
 9. Sun dry
 10. Ready to ship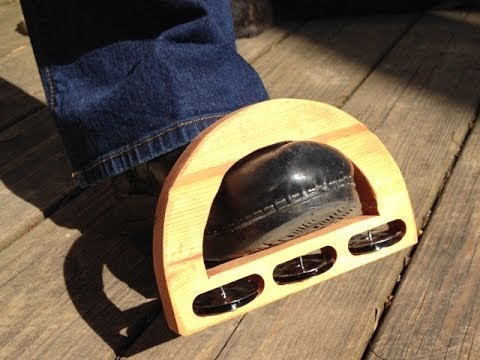 Until next time, enjoy your creative music-making journey!